As a screenwriter, Neasa is developing the following feature film projects.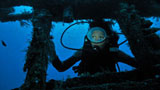 Sea Fever
produced by Fantastic Films Ireland and Bright Pictures Sweden
Currently in post-production, Sea Fever stars Connie Nielsen, Dougray Scott and Hermione Corfield. A grounded sci-fi thriller, the story follows a marine biologist struggling to save her trawler crew from a lethal parasite in the boat's water supply, even though the crew believe she may be responsible for the infection.
The script was selected at the Frontieres Film Festival as one of 12 showcase projects, as well as at the Les Arcs Film Festival as one of 9 showcase projects, and won a prize at the London Film Awards.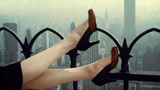 Breakfast at The New Yorker
produced by Deadpan Pictures Ireland
A narrative fiction drawn from the life of Maeve Brennan:
writer, wit and wayfarer in residence between Manhattan and Dublin.
Breakfast at The New Yorker is supported by Creative Europe and the Irish Film Board.